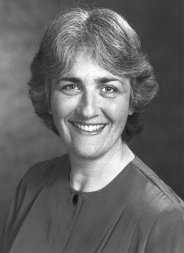 Susan Dersnah Fee is a versatile musician who from early childhood has divided her energy between the violin and the piano. She earned the degree Bachelor of Music with High Honors in piano performance from Michigan State University. Believing that Music Theory is the umbrella under which the composition, historical context, and ultimately the performance of all music are combined, she decided to pursue graduate work in this field. At the Eastman School of Music, where she earned her Master of Arts and Doctor of Philosophy degrees, she was one of two students in her class to receive a full fellowship for her doctoral work. Her piano teachers during these years were David Renner, Frank Glazer, and Frank Mannheimer.
From early youth, she played the violin in chamber ensembles, and has been a member of numerous orchestras, often serving as section principal. As a pianist, she has been much in demand as a chamber music collaborator and accompanist, and has performed solo recitals.
Dr. Fee's research interests have spanned a variety of subjects. Her master's thesis is Wolfgang Amadeus Mozart's Quintets: A Comparative Study of Compositional Techniques, and her doctoral dissertation is entitled Orchestration in the Orchestral Works of Bernard Rogers.
From 1974-1979, Dr. Fee served on the faculties of Denison University and Valparaiso University. Courses she taught include: Harmony, Sightsinging, Ear Training, Form and Analysis, Renaissance and Bach Counterpoint, Twentieth Century Analysis, Beginning Composition, History of the Symphony, and History of Music Theory. She also coached chamber ensembles and taught piano and violin.
Dr. Fee developed an eclectic approach to violin study for young children, which emphasized both aural and reading skills. She also taught music readiness classes to small groups of pre-school children, and currently teaches college level courses in music theory to adults who wish to pursue theory study in depth.
Professionally, Dr. Fee holds membership in Music Teachers National Association, Michigan Music Teachers Association, Music Teachers Association of California, American String Teachers Association, College Music Society, and National Guild of Piano Teachers. She has served on the National Board of Teacher Certification for the Music Teachers National Association.