George Fee

| HOME PAGE | STUDIO | E-MAIL US |
| SUSAN DERSNAH FEE BIO | MUSIC THEORY INSTRUCTION |
| GEORGE FEE BIO | GEORGE FEE, PIANIST |
| WORKSHOPS, MASTER CLASSES & LECTURES |
| LIEDER RECITALS |
| ESSAYS & EDUCATIONAL RESOURCES |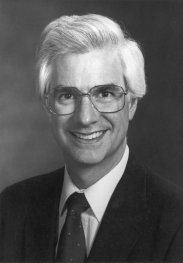 George Fee received his doctorate in piano performance from Indiana University, graduating with Highest Distinction. Having begun his collegiate study at the Eastman School of Music, he earned his bachelor's degree from the Oberlin College Conservatory and his master's degree from the University of Wisconsin. His teachers at these schools were Menahem Pressler, Cecile Genhart, Jack Radunsky, and Howard Karp. Pre-college and summer study was with Willis Bennett, Rosina Lhévinne, Frank Mannheimer, and Aiko Onishi. He later coached with Igor Kipnis and Freda Rosenblatt.
Dr. Fee has performed numerous solo recitals throughout the country, as well as appearing as soloist with orchestra and collaborator. He has received many awards, including first place National Piano Award in the National Federation of Music Clubs Biennial Student Auditions and third prize in the National Guild of Piano Teachers' International Piano Recording Competition.
Dr. Fee has always been an avid student of music history, believing it to be an essential prerequisite to understanding a piece of music. His 2 volume doctoral dissertation,

The Solo Keyboard Sonatas and Sonatinas of Georg Anton Benda

, is a major resource in the field of 18th century music. He has also investigated the fundamentals of piano technique to determine means of preventing and curing pianistic injury.
Dr. Fee holds membership in the Music Teachers National Association, Michigan Music Teachers Association, National Guild of Piano Teachers, American Liszt Society, and American Matthay Association.
---
The Dersnah-Fee School of Music
Midland, Michigan
| HOME PAGE | STUDIO | E-MAIL US |
| SUSAN DERSNAH FEE BIO | MUSIC THEORY INSTRUCTION |
| GEORGE FEE BIO | GEORGE FEE, PIANIST |
| WORKSHOPS, MASTER CLASSES & LECTURES |
| LIEDER RECITALS |
| ESSAYS & EDUCATIONAL RESOURCES |